Home Banking
Southern Chautauqua FCU 24-7-365
Secure, convenient and FREE
Obtain your account balances
View deposits, withdrawals, and checks cleared for the previous 90 days
Transfer funds within your account
Transfer your loan payments
Set up transfers
e-Statements
Bill Pay
Loan Application
Stop Payments
Current Home Banking Users:
*Home Banking must be set up prior to downloading the mobile apps.
Get the SCFCU Mobile App
Available at the Google Play Store or Apple App Store
Look for Southern Chautauqua Federal Credit Union
FREE to download
You'll use your home banking user name and password

Look for these apps in the apps stores!
"MobiMoney" for your Debit Card, and "Southern Chautauqua FCU" for Banking on-the-go!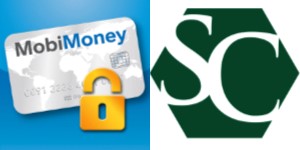 Security is Priority Number One
Handle your accounts and bills with confidence.
Each time you log on to Home Banking, you will be asked for your Login ID and Password.
You must remember to correctly type these numbers before you will have access to your accounts.
We recommend changing your password frequently which is easily managed on-line.
There are limited login attempts. After three unsuccessful attempts to log into the account, the account is locked out.
We're concerned about security so all information is encrypted.
You are protected by a secure SSL/128 bit encryption connection.
You may contact the credit union at (716) 665-7000 if you have been locked out of the account due to unsuccessful login attempts.
Session time is limited to 15 minutes. Each session of on-line banking will time out after 15 minutes. Limited session time safeguards your information should you be called away from the computer or forget to log out.